Neilson Surfboards : Alchemist
The Alchemist is a postmodern long board. While having some roots in the 60's this single fin really performs. With a blunt nose to extend the rail line and a long blended concave it will noseride for days. This model features hips and a step tail that allows you to bury the tail and turn it like a much smaller board. All of these elements blend together to be the Alchemist that turns an average wave in to something golden! It comes stock with a triple stringer and knee and tail patches. It's available only as a single fin to keep it pure.

Pictured board with extra stringers, resin tint, gloss and polish and volan applications costs $1090.
Standard Dimensions - 9'5" x 23" x 3"
Is the Alchemist your next board
It only takes $200 to get a custom order started.
Get in touch and let's discuss your next board. Get Yours Started
Test driving the Alchemist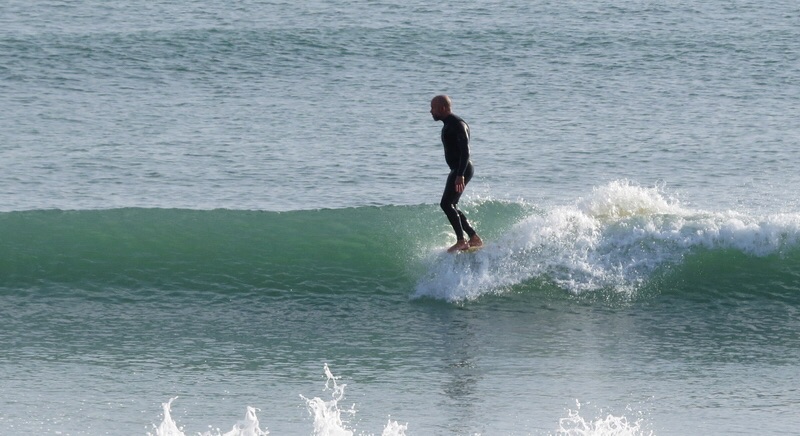 Fin Options

Single

Recommended Fin: 9.75" Rainbow