Neilson Surfboards : The Buzz
The Buzz model is a pure high performance longboard made for surfing hollow beach break and waves with power. The board has a normal thickness of 2 7/8 but the rails are foiled in such a way that the rail engages the wave and does not spin out for deep powerful bottom turns. Its fast, to make sections and make it out of tube rides. If you want a longboard that is a refined high performance board then this is the board for you.
Typical Dimensions - 9'0" x 22" x 2 7/8"
Size Range - 8'0" - 9'2"
8'0" x 22" x 2 7/8"
8'6" x 22" x 2 7/8"
9'0" x 22" x 2 7/8"
9'2" x 22.25" x 2 7'8"
Is this your next board
It only takes $200 to get a custom order started.
Get in touch and let's discuss your next board. Get Yours Started
Buzz riding The Buzz model in Nicaragua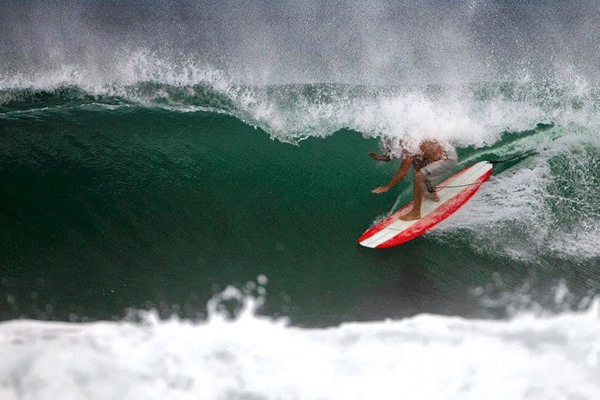 Fin Options

2 + 1

Specific fins / sizes recommended
w/ board order
Get the Newsletter
Get the latest info on new models, swag and special discounts only for newsletter subscribers.
Just enter your email address and click "Sign Up".