Neilson Surfboards : The Perch
At 9'3 the dimensions are 9'3 x 22 3/4" x 2 7/8" but can be custom ordered in sizes from 9' to 10'. This board is a nod back to the classic longboards in trying to keep things true to form. Glassing combines E-glass and volan deck knee patches and bottom tail patches to give you a perfect balance of strength and weight that is not too heavy but keeps that classic look. Comes with a drill through leash loop or resin loop only. You can get a standard futures box or get a glass on Garrett Spencer Rainbow pivot flex fin. It's a classic noserider with a very lively feel under your feet.
The Perch was developed with team rider Saxon Wilson to pair him with a board that was an authentic classic nose riding longboard. His feedback has been instrumental in the improvement of this shape to make it such a great all around longboard.
Typical Dimensions - 9'3" x 22 3/4" x 2 7/8"
Size Range - 9' - 10'
Is this your next board
It only takes $200 to get a custom order started.
Get in touch and let's discuss your next board. Get Yours Started
Team Rider Saxon Wilson "Perched" on the nose (photo: S. Clark)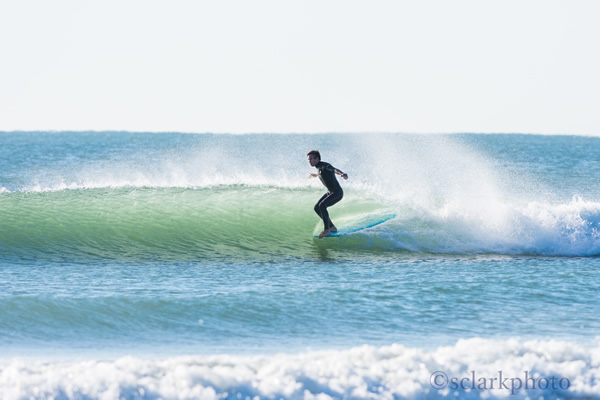 Fin Options
Single Futures Box
Glass On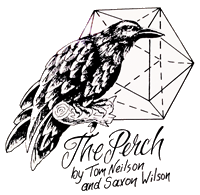 Get the Newsletter
Get the latest info on new models, swag and special discounts only for newsletter subscribers.
Just enter your email address and click "Sign Up".